By Dan Markovitz via timebackmanagement.com/blog/   Article
"Many people view standard operating procedures — or standard work, in the Lean lexicon — as shackles, constraining flexibility, creativity, and innovation. They're wrong.
…  the R&D engineers at Abbott Vascular created standard procedures to reduce the burden of their internal communication. Because their culture necessitated that they check their email when it arrived, they could never get any real work done—they were always interrupted by their smartphones. They solved this problem by establishing a standard communication protocol: urgent issues had to be communicated face-to-face or by cell phone; less urgent issues were communicated by office phone or email.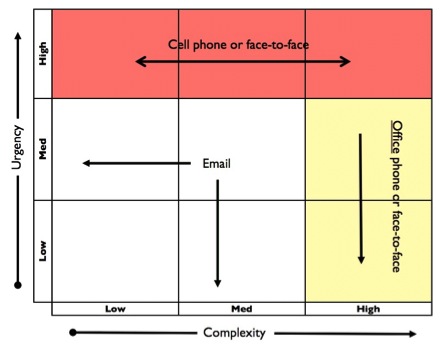 With this standard protocol in place, they were able turn off their email alerts and have more time for critical engineering issues. …
Standards shouldn't be seen as manacles or part of a Taylorist "command and control" management system. Rather, they should be seen as a way to reduce errors, improve efficiency, and provide more room for creativity and innovation."